While the newest version of Allen & Ginter is completely awesome. The newest version on Goodwin Champions is just...shit.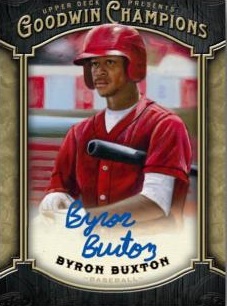 The cards themselves are hideous. Gold (maybe brown-ish) card stock. The ever present 'hand painted' images are just sort of...blah. In fact, the whole set just seems kind of lackluster. It really makes me feel like we may be witnessing the death spiral of the whole GC series.
Upper Deck
will have to do something pretty soon in order to revive this dud.
One redeeming quality is the collation of autographs. Supposedly, there are 3 per box. This is higher than just about every other product out there. So, that's a plus. But, you just might pull an Ickey Woods, Joel Rosario, or a Will McGirt auto. However, knowing that this is an Upper Deck product the company is likely smart enough (and they ARE on the checklist) to sprinkle in a Michael Jordan, Peyton Manning, Joe Montana, or Wayne Gretzky auto in here and there. This alone should keep people buying. Maybe.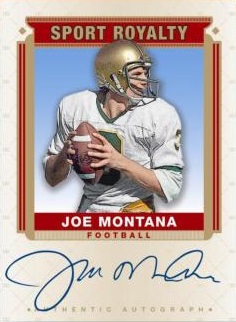 Of course there are subsets galore. Monsters, WWI cards, blah blah blah. For my tastes, and I'm sure for the tastes of the readers (both of you!) of this blog...there just ain't enough baseball in there.
So, for that fact alone I give this set a solid D+.
For research purposes, I bought a single pack. I like Paul Coffey but a base card AND a mini of Paul in the same pack? Sigh. I did pull a Theo Fleury Goudey card so that was kind of cool. But, I did not get ONE baseball player. What the fuck, UD?
Verdict: Skip it. Buy something else and pick up singles of Goodwin Champions as you see fit.
*As always,
Cardboard Connection
is rad for the info hookup.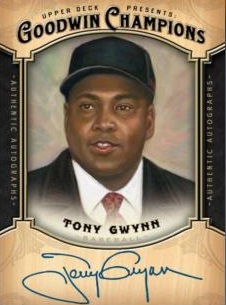 RIP Tony!