In theory, I should really like Topps Archives. My tastes run to the vintage-style cards and Archives is...well, it's vintage reprints. So, I should be a fan.
But, I'm really not. But, in the same breath, I am no enemy of the Archives, either.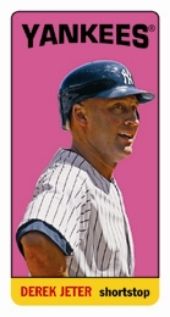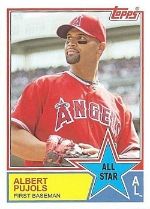 I finally went back to the LCS and got a couple of packs. Nothing too major. Times are tough, economy is poor, I have no excess money, blah blah blah. But, a couple of packs wouldn't break me.
The cards are what you would expect. Various designs. Nothing really cohesive to bring the set together. In truth, the whole concept of Archives is a little bizarre. "Hey, let's take every single card design we have ever had and put random dudes on each and spread 'em out so no one will know what the heck they are getting". Just weird. But, it's not a BAD product.
So, here's what you get: A 200 card base set (which is pretty sizable), a 45 card short print additional set, a whole mess of inserts, and autograph hits of folks like Cal Ripken, Jr, Clayton Kershaw, Trout, Griffey, Jr, and Bob Gibson. Truthfully, for hit chasers...well, it looks like theres some star power there.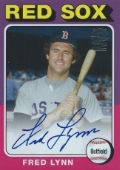 Great news for set collectors. Even though the main set is 200 cards, there are eight in a pack and the two packs I bought didn't have any dupes. So, it's all good there. Get to collating this weird-ish set.
But, all in all, Topps Archives seems pretty legit. The price point is reasonable for broke-asses like me and you. There are a bunch of cards in each pack. There are some good hits to chase. Nice work, Topps. Even though the set does seem a little...funky.
Oh yeah. My two packs: Bryce Harper tallboy, Jim Palmer, Beltran, D. Wright, Kuroda, Wilin Rosario, Darvish, CarGo, J. Hamilton, Alex Gordon, Wade Boggs, a funky Yankees four piece card (looks like stickers...of Ruth, Jackson, Jeter, Mattingly), Eddie Mathews, Bumgarner, Jay Bruce, and Alcides Escobar.
Check out the checklist at our friends
sportscardradio.com
.