Maybe it's just my perception (which may be wrong) but, it appears that the over-hype on Strasburg cards has died down quite a bit. A card once worth hundreds is now worth a fraction during his rookie year. Maybe it's due to the injury or the pitch count or the less-than-awesome year he has been having for the underachieving Nationals. But, I might actually be able to afford a Strasburg auto sometime soon!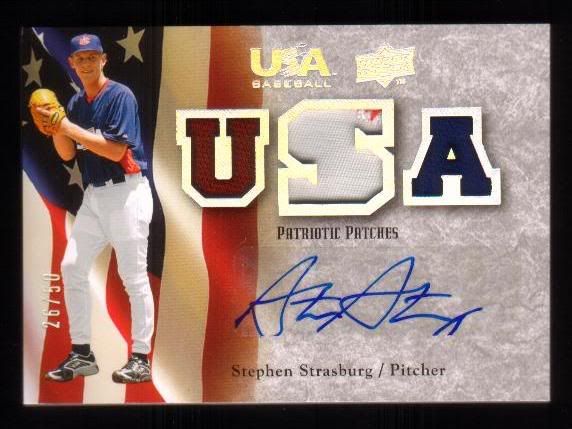 Don't get me wrong, I still love the big guy. Would be thrilled to see him pitching at the Trop wearing a Rays jersey. But, his shine has been tarnished by the guys that are the "flavor of the month". The likes of Puig, Myers, Machado, and of course Trout and Harper, have taken over the reigns of "hot" cards, lately.
This may actually be able to help us (the broke collectors) finally be able to afford an auto from a player that is still destined for greatness.
Thanks all for reading...you are awesome!