If you don't have an Andrew McCutchen autograph in your collection, I don't think it could hurt you to go get one soon. The Pirates center-fielder is, at least in my opinion, the front-runner for National League Most Valuable Player. His team is in the playoffs for the first time in twenty years. He has slugged over 20 HRs (for a centerfielder, that ain't bad), 84 RBI's, 94 Runs scored, 27 stolen bases...and a .307 Batting average. The dude can do it all. If he doesn't win the award, then it's all rigged and a sham.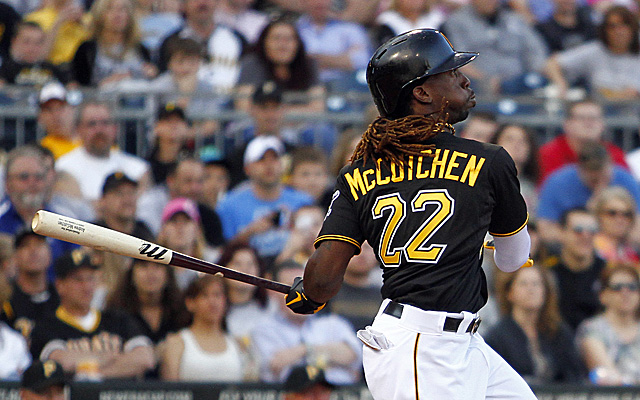 So, assuming the Cutch will win MVP this year, picking up some memorabilia or an auto of his might be a wise investment. Granted, even at this early stage of his career an auto'd and certified sweetspot baseball can cost between 100-200 bucks. That's a little pricey. But, there are deals to be had within that forty to fifty dollar range. Look for signed minor league cards, they are always cheaper than the others. The deals are there, you just have to hunt for them.
Andrew McCutchen should be the first Pirate MVP since Barry Bonds. The guy is an awesome player and seems like a pretty good guy, too. Pick yourself up something "Cutch". You won't be disappointed.